Non-Academic Staff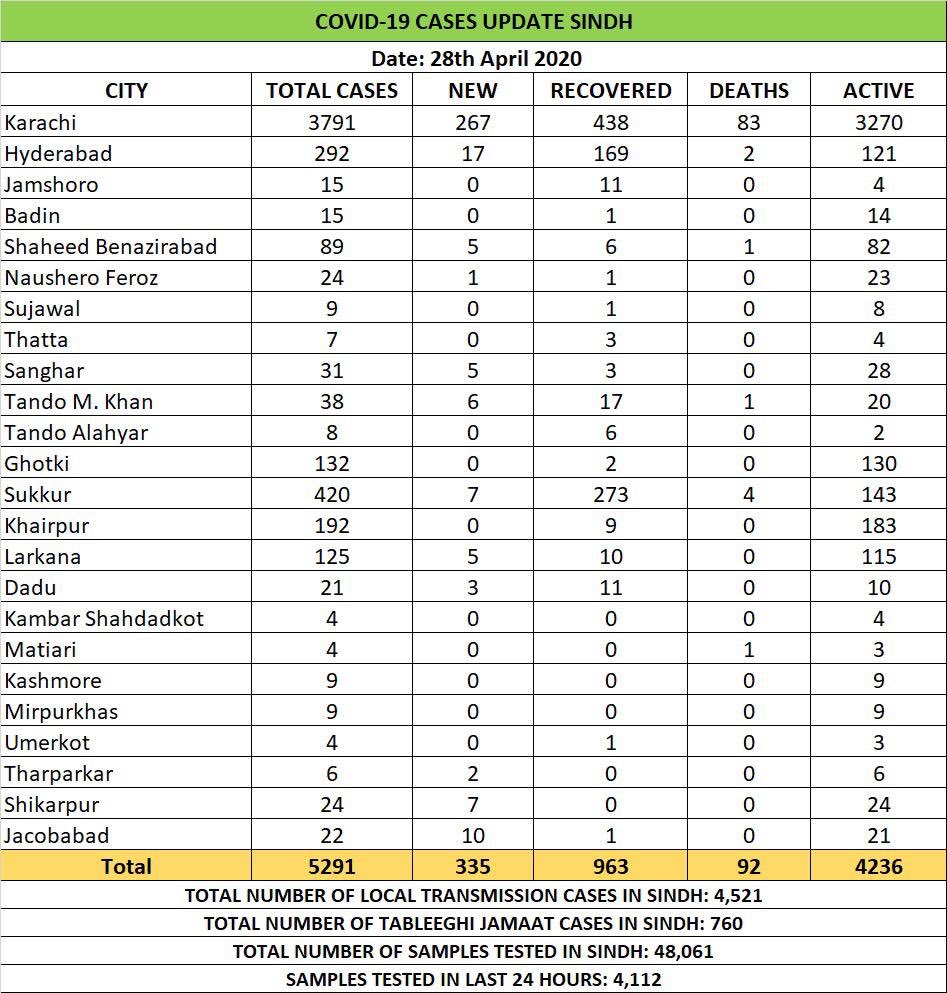 COVID-19 Cases Update Sindh
Dear All

Please install this app launched by Govt Of Pakistan!
This app, along with other features has a " Radius Alert "which means it will give alert signal if there is a Corona patient in your area within the 300 meter radius. It also has COVID19 self assessment feature based on user's input.

https://play.google.com/store/apps/details?id=com.govpk.covid19

Stay safe!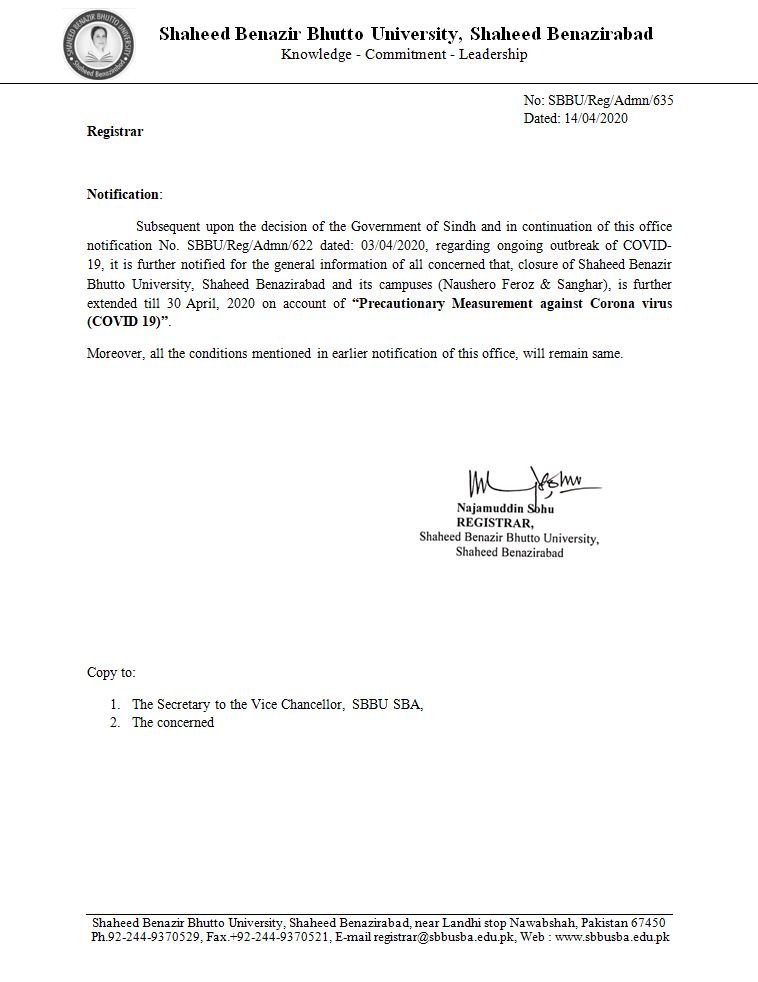 Closure of SBBU is further extended 30 April-2020 as a precautionary measure